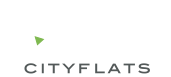 CityFlats Hotel
CityFlats Hotel's Reviews
Reviews Hotel in Bogota
The comments and opinions of the Bogotá CITYFLATS Apartasuites offer you additional information about our suites. Learn about the experience of our guests through the reviews and evaluations of the Bogotá CityFlats Apartasuites.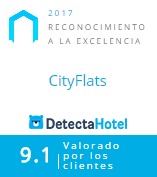 Users reviews
usa, 21/04/2015
I usually stay at the hotel when i visit the city, i travel several times through out the year for business.The hotel offers everything i need , wifi, meeting room ,customized transport. The room s are great very cozy i feel like in home ,i would definitely recommend it.
Perú, 13/05/2019
Excelente atención y muy acogedor, con un trato muy especial y personal!
USA, 06/11/2018
Excellent service, location and quality for the price!
México, 05/11/2018
Excelente hotel!
Panamá, 23/07/2018
tuvimos una excelente atención! trataron de acomodar todas nuestras peticiones y siempre nos recibieron con una amable sonrisa. Las chicas del desayuno muy atentas igual que la persona en recepción. Lo super recomiendo!