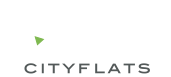 CityFlats Hotel
CityFlats Hotel's Reviews
Reviews Hotel in Bogota
The comments and opinions of the Bogotá CITYFLATS Apartasuites offer you additional information about our suites. Learn about the experience of our guests through the reviews and evaluations of the Bogotá CityFlats Apartasuites.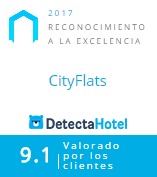 Users reviews
Norway, 29/09/2019
Thank you for a very nice stay at City Flats Hotel! It was such a nice apartment, with everything you need, including WIFI, a kitchen with fridge and a safe. The breakfast was particularly nice, always with fresh fruits, wonderful juices and a choice of eggs with bread, arepas and sometimes even tamales and soup! However, the most important thing was the friendliness and helpfulness of the staff at the hotel! The hotel also has a nice little meeting room at the first floor, and the hotel's location is very good, with many nice restaurants just around the corner. It is highly recommended!
usa, 21/04/2015
I usually stay at the hotel when i visit the city, i travel several times through out the year for business.The hotel offers everything i need , wifi, meeting room ,customized transport. The room s are great very cozy i feel like in home ,i would definitely recommend it.
Venezuela, 19/10/2021
Excelente servicio.. excelente personal ..excelente instalaciónes .. simplemente espectacular
E. U.A, 31/12/2020
Excelente!!!! El sitio, las instalaciones, el servicio, las habitaciones, el desayuno!!! Todo!!!
Colombia, 14/12/2020
Excelente atención, Andrés es muy amable y las señoras que sirven el desayuno también, además cocinan muy rico...
Venezuela, 10/08/2020
Estuve alojada en Cityflats durante mes y medio en una suite con kitchinet y lo recomiendo ampliamente! Ubicado en zona céntrica y tranquila, habitaciones modernas, sobrias, con buena luz y equipadas con gusto y confort! Agradecida con la estupenda atención dispensada por su gerente la Sra Vallejo y su personal!