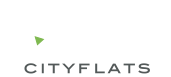 CityFlats Hotel
Reviews CityFlats Hotel
Reviews Hotel in Bogota
The comments and opinions of the Bogotá CITYFLATS Apartasuites offer you additional information about our suites. Learn about the experience of our guests through the reviews and evaluations of the Bogotá CityFlats Apartasuites.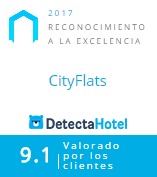 Users reviews
usa, 21/04/2015
I usually stay at the hotel when i visit the city, i travel several times through out the year for business.The hotel offers everything i need , wifi, meeting room ,customized transport. The room s are great very cozy i feel like in home ,i would definitely recommend it.
Argentina, 19/04/2018
Excelente el lugar, la atención del personal. Muy bueno el desayuno y todos los detalles de atención al huésped! Gracias!
USA, 19/03/2018
Excelente habitación, atención y desayunos.
Canada, 07/03/2018
Very Helpful Staff Very Welcoming Breakfast is fantastico
Panamá, 14/02/2018
Excelente en todos los aspectos
Usa, 07/02/2018
Loved the hotel design, staff and location. Will recommend. Felt very at home with the coziness. Daniel was beyond nice and a pleasure to speak with. Nice young man. Will be going back in a month or so.